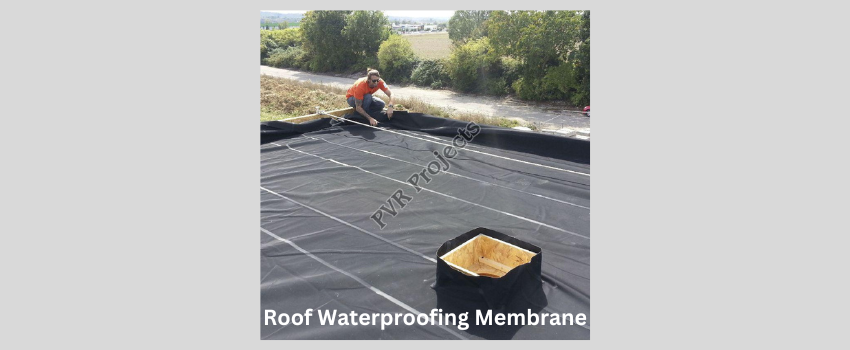 When a building shows a sign of water damage, a waterproofing membrane can provide an easy and cost-effective fix. Waterproofing has different variables and steps to ensure the best integrity and longevity for your building.
Failure within the waterproofing membrane can create a disastrous effect on the integrity of your building's structure. It leads to health risks for building occupants. Knowing the types of membranes and application methods and choosing a service provider can make the process easy.


The Significance of Waterproofing Membranes
A waterproofing membrane is a layer of water-tight material that lies on a surface to prevent water leaks. This process consists of liquid-applied or pre-formed sheet membranes. Many commercial or residential buildings use waterproofing membranes to support their rooftop area.
Some manufacturers use eco-friendly materials for making waterproofing membranes on the rooftop. If you want a secure building from all kinds of damage, you should use a waterproofing membrane.


Benefits of Using a Waterproofing Membrane
The significant benefits of using roof waterproofing membrane are as follows-
1. Safety- Damage that occurs due to a lack of waterproofing can significantly impact the integrity of the building, resulting in an unsafe environment.
2. Robust Structure- Waterproofing membrane can provide a long building lifespan by limiting moisture and reducing rust, rotting, corrosion, and structural defects.
3. Healthy Environment- Waterproofing can provide a space from various aspects. It can provide well maintained and protected building structure. The buildup on the walls and ceiling can cause fungus and mould growth. It leads to several health issues.
4. Robust- Waterproofing can reduce maintenance costs and increase property value. Quality waterproofing membranes can safeguard property from water damage and costly repair service.


Material Selection for Waterproofing Membrane
When you decide to buy a waterproofing membrane, you should consider a few factors while choosing the materials for waterproofing membrane-
1.A workshop can result in the proper application or the wrong waterproofing membrane.
2.Excessive thickness may result in emulsification and extracting while the membrane cures.
3.Uneven film thickness during the application process, thicker coats restrict movement, and thinner coats can result in tears under minimal movement.
4.If the waterproofing is applied before the creation of the structural elements, it may prompt adverse effects such as deflections or other imperfections in the waterproofing.
5.Coating materials should be abrasive, resistant, and accommodate the building movement. Any weak points, high spots, and thin spots can result in excessive wear and tear.


Process of Selecting Waterproofing Membrane Service
When you buy a waterproofing membrane service, you should focus on the company's history and reputation. You can check the awards and certificates of the company while hiring them. Try to check the license and bond of the company while choosing them.
Written contracts can help you to perform the waterproofing membrane. It can ensure a safe process of waterproofing membrane installation tasks. It will help you significantly in many aspects.
You can search various online portals to choose the best roof waterproofing membrane supplier, Fatehpur, at an affordable price