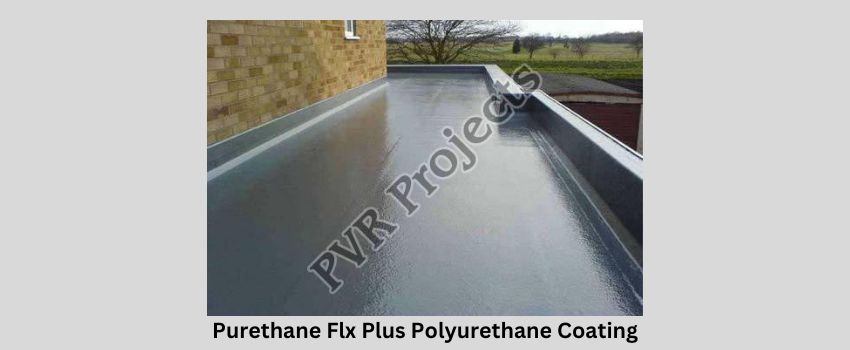 Top Four Benefits of Purethane Flx Plus Polyurethane Coating for Industrial Usage
Polyurethane is a compound composed of polymers. These are popular polymers that have multipurpose usage in the industry. They are popularly used for coatings but also used in apparel, automotive, construction and medical industries. The polyurethane coating is widely used for protection against corrosion, weathering and other deteriorating processes. This compound burns on heating. These compounds are glossy and transparent. Owing to its unique feature, Purethane Flx Plus Polyurethane Coating Exporters have vast orders across the country and abroad.
The Purethane Flx Plus Polyurethane Coating have similar features but they have distinct properties that make them ideal for different usages.
Durable
This Purethane Flx Plus Polyurethane coating is more durable and soft than other coating compounds. Therefore, they are widely used for coating in various construction industries.
Elasticity
These compounds have more elasticity and are able to maintain their shape in lower temperatures.
Resistance Capacity
Owing to their durability, these compounds have more resistance to weather conditions and corrosion and cause fewer scratches.
However, purthane Flx Plus Polyurethane supplier is offering excellent quality at market-competitive prices. Due to its wide usage, it is used in various industries. Listed below are some of the benefits that make its popularity to be used in various industries.
Protection
Purthane Flx Plus Polyurethane offers a smooth protective barrier on the surface they are applied to. The barrier created by the compound is impenetrable to moisture, salts and UV rays. Therefore, it keeps the coated element protected from weather conditions. It provides protection against corrosion and keeps the building and other structures protected from damage. This compound can also provide complete protection against harmful chemicals, dirt, bacteria, etc. Owing to its excellent feature, it is widely used in the construction industry. If the such compound is not used, then it will be costly for maintenance cost.
Safety
The polyurethane compound does not emit harmful vapour and keeps the environment safe for humans, animals and nature. This compound can provide safety to the equipment from wear and tear. Using appropriate equipment for the application of compounds on required equipment or floors will keep those elements safe.
Cost Savings
Due to the usage of weather coating, the life of building materials and other equipment increased and can be used for longer periods. The use of these compounds will protect from scratches and these coatings are better than commonly used paints. These coatings are widely applied on handrails, buildings, stairways and equipment to reduce surface temperature to reduce injuries caused by hot surfaces.
Excellent look
The coatings give excellent look to the buildings and equipment. Apart from being safe and durable, it offers an elegant look and protects the equipment from all types of weather conditions.
So, we can conclude that this Purethane Flx Plus Polyurethane Coating offers durability, elasticity and resistance to the buildings and equipment. These compounds are considered to be the best against commonly used paints and other coating materials. Hence, these compounds provide extended life, better appeal and more durability and safety. These coatings are available in a variety of colours for coating buildings and other equipment. Adequate care must be taken off buildings from such UV-rays and on a regular basis, maintenance should be done for effective results.